SAVE THE DATE
NEW ENGLAND TOOL CORPORATION 20th ANNIVERSARY
OKTOBERFEST OPEN-HOUSE
October 2 – 3, 10:00 AM – 7:00 PM, Manchester, CT
Lunch & Dinner Served, Daily Prizes, Product Demos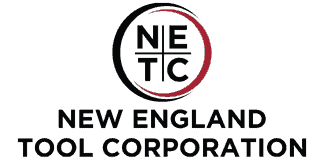 SEE OUR MACHINES IN ACTION.
SPEAK WITH INDUSTRY EXPERTS.
LEARN HOW TO INCREASE YOUR PRODUCTIVITY.
Join us at our facility for an Oktoberfest Open-House to celebrate our 20-year anniversary. It's the perfect time for you to get up-close and personal with our machines, engineers, and sales team. You'll also learn valuable machining tips and techniques to help you increase your productivity and maximize your profitability.
TABLES BY INDUSTRY EXPERTS
Robotic Advantage —
Automation
PressureTech –
HP uses and Benefits
3PM Technologies –
Tool Monitoring
Mitsubishi –
Deep Hole Drilling
Kennametal –
Exotic Materials
Robotic Advantage –
Automation
PressureTech –
HP Uses and Benefits
Sandvik – Small
Parts Machining
Robotic Advantage –
Automation
Robotic Advantage — Automation
Robotic Advantage — Automation
PressureTech — HP Uses and Benefits
PressureTech — HP Uses and Benefits
3PM Technologies – Tool Monitoring
 Mitsubishi — Deep Hole Drilling
 Kennametal — Exotic Materials
Sandvik — Small Parts Machining
Robotic Advantage — Automation
Register today and be entered into a drawing to win prizes